VACATION IN PROVENCE SOUTH OF FRANCE - LOVE AT FIRST SIGHT
In one of the most beautiful reagion of France, the Provence, you will find Flayosc. In the Dracenie, that is how the region of the former capitol Draguignan was called, you can enjoy all the Savoir Vivre of Provence. The climat is mild and pleasant allyearround, even during the winter the sun has a wonderful power. You can always feel the influence of the Côte d'Azur closeby.
La Villa la Luna has been renovated in 2008/2009 and is available allyearround on weekly base. Enjoy your vacation at a wonderful place on earth. At the following pages you can find further informations and pictures.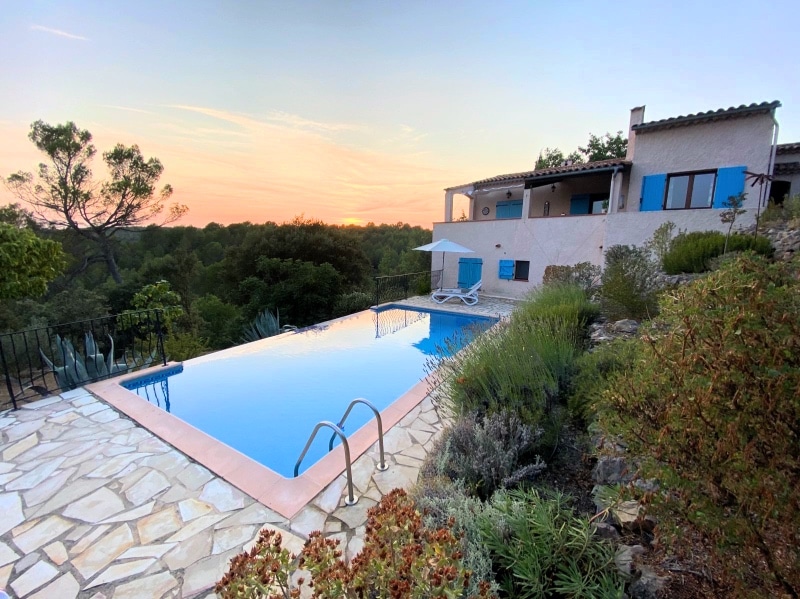 Information on the current Corona / Covid-19 situation
Your vacation can begin and in Villa la Luna you will be in good hands far from crowds. You can expect a well-ventilated, cleaned house. Bed and table linen are washed at least 60 degrees, surfaces have been disinfected. In order for you to plan and enjoy your trip to Provence in a relaxed manner, we recommend that you consult the following German-language sites for up-to-date information: www.auswaertiges-amt.de/de/aussenpolitik/laender/frankreich-node www.adac.de/news/frankreich-urlaub-corona/ www.meinfrankreich.com/corona-in-frankreich-der-dritte-lockdown/ There our French speaking guests will also find further links. In general, the site meinfrankreich.com is a wonderful source of information for a stay in France.
"We're all looking forward to next time."
"For the third time we have been here now and enjoyed it as always. Villa la Luna is a beautiful, well-kept property with a beautiful garden, a large pool with sunbeds, umbrellas and outdoor shower. The terrace with a fantastic panoramic view of nature, is equipped with a large dining table with chairs and invites you to eat outside. The house is very well maintained, well equipped and lovingly furnished. Villa la Luna is very quietly located in the middle of nature. The area is well suited for hiking. The nearest beach is about an hour by car and the cities of Nice and St. Tropez are not far. The small villages with their cozy restaurants and stores nearby particularly appealed to us. We are all looking forward to the next time."
Villa la Luna is located 4 km outside of Flayosc surrounded by trees, bushes and wonderful views.
A great place to relax and enjoy quiet days and evenings.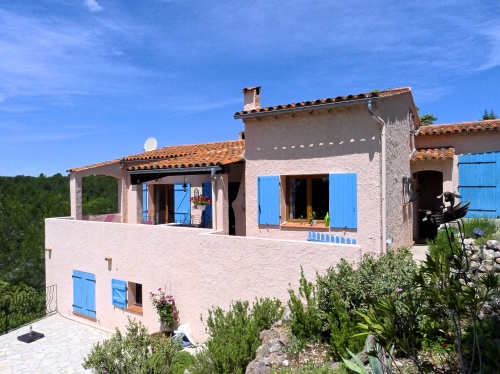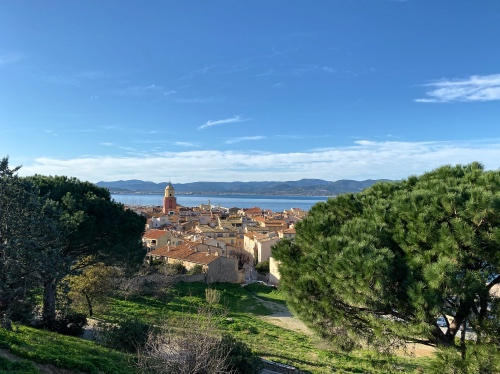 Not only Flayosc is picturesque, but also the markets and the surrounding countryside will enchant you.
Lovely furnishings and classic charm. Everything you need to feel good.